Stifel research focuses on all market caps, but is a leader in small- and mid-cap research. The department is staffed predominately with industry professionals from outside Wall Street. In fact, many of its analysts have hands-on work experience in the industry that they research. Stifel believes industry experience, its opportunistic approach, and broad market cap coverage drive excess returns and its award-winning franchise.
Stifel and KBW Equity Research Teams ranked No. 1 and earned a total of 23 awards in the 2017 Thomson Reuters Analyst Awards. Stifel earned five #1 rankings and has had 11 consecutive top ten finishes.
Stifel focuses on 12 sectors, covering more than 1,600 companies, and has the nation's largest U.S. equity research platform.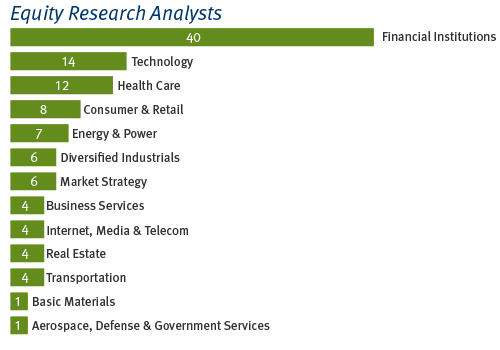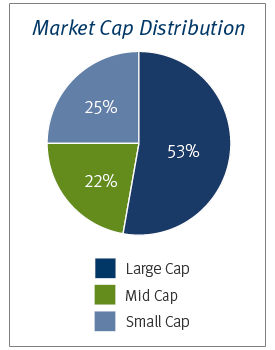 Figures include Keefe, Bruyette & Woods (KBW), a wholly owned subsidiary of Stifel Financial Corp., and other firms acquired by Stifel. Stifel/KBW ranked first among 161 qualifying U.S. firms in 2017. For more information about the Thomson Reuters Analyst Awards, see www.stifel.com/research.